* Realty Provider's is a residential sales and appraisal company we serve the Valley of the Sun and are specialist in Scottsdale, Az. We specialize thru-out the Scottsdale area. However, we provide service Maricopa county wide. Our Main office is located in Heber/Overgaard on the Mogollon Rim in Navajo County and are members of the White Mountain Board of Realtors, the Arizona Association of Realtors and the Prescott board of realtors and can help with surrounding area there as well. Arthur J. Panzarella Jr., SRA holds the Appraisal Designation with the Appraisal Institute and acts as the Designated Broker since 1992 and is a Certified Residential Real Estate Appraiser #CRA 20010 AZ. and has been Certified by the Arizona Board of Appraisal since 1991 and is FHA/HUD approved appraiser. With over 35-years of experience lets work together.
* Realty Providers lists and sells any home, Condominium, Townhouse, Patio home, Multi-Family complex, Manufactured homes and land, Ranch property, Investment homes and is a AS IS Cash Buyer. We also provide appraisal reports for the same type of properties.
Please search for your dream home on our web site with our featured communities, we specialize in DC Ranch, Windgate Ranch, Grayhawk and Mcdowell Mountain Ranch. You can also search our site for brand new builder homes thru-out Arizona. View the active listings of Newer age homes just in Scottsdale thru our New Homes Scottsdale tab or just search the MLS with your own parameters.
* Realty Providers can provide lists for Auction homes, Pre-Foreclosure, Bank/REO'S, Short sales and Estate's to get the best possible price for your investment. Realty Providers will gladly provide you a free market analysis and explain various commission plans to sell your property.
* Realty Providers completes all types of residential appraisal reports up to 1-4 family homes, Complex High End homes, Land, Estate Appraisals, FHA reports and works with many Lenders, Banks, Appraisal Management Companies, Attorneys and Realtors.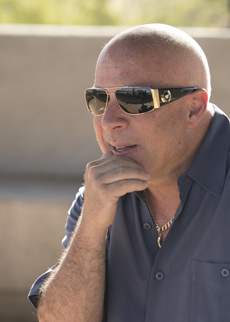 Arthur J. Panzarella, JR., SRA
Arizona Real Estate Broker 1996-Present
AZ. Certified Residential Real Estate Appraiser #20010
Appraisal Institute:
– S.R.A DESIGNATION 1992-2006, 7/2009-current
National Association of Independent Fee Appraisers:
– I.F.A. DESIGNATION 1992-2006
– Past Arizona State Director 1994-1997
– Past Phoenix President, Arizona Chapter President 1990-1992
Department Affiliations: